CyberMiles is already a confirmed leader in their field that provides a new blockchain protocol being developed for the sole purpose of revolutionizing how commerce & marketplaces work! The reason this forward thinking is revolutionary is a simple fact that the BITCOIN blockchain was just the first of many successful solutions to our global currency needs.
CyberMiles seeks to create a world in which consumers can buy and sell products amongst themselves with the same confidence and certainty as they would from Amazon or Walmart. This platform will shed light on a new way to optimize business in the virtual marketplace. They will focus on various real-world marketplace & commercial applications (utilizing smart contracts), including local buy & sell marketplaces, e-commerce, and online auctions. Compared to real-world platforms like eBay.
WHAT IS CYBERMILES?
CyberMiles ("CM") is a blockchain technology developed by 5xlab, a blockchain development laboratory. 5xlab closely cooperates with 5miles, a leading operator in the c2c market with over 12 million users in the US. 5miles is proclaimed to be the first platform to use the blockchain protocol from CyberMiles, and will also help 5xlab in developing this technology. Over the course of leading innovations in online & local markets in the past 3 years, 5miles has accumulated the technical and commercial knowledge required to polish blockchain technology & smart contracts for real-world applications. 5xlab intends to use this skill to develop CyberMiles, focusing on trust and compliance. This will allow it to be the mainstream blockchain technology for real-world businesspeople.
CyberMiles is a next generation blockchain for smart contracts.
Its Smart Business Contract
is designed to be far more powerful than Ethereum Smart Contracts.
It will be the next generation Ethereum (ETH).
CyberMiles is optimized for e-commerce applications.
It will provide a large library of commerce-related Smart Business Contracts, making it a breeze to build decentralized commerce applications.
CyberMiles partner 5miles will migrate over 12 million US-based e-commerce users to the CyberMiles blockchain. CyberMiles network will manage user identity, record credit history, reputation, and facilitate financial transactions. It does all without a central data store or clearing house, and hence ensuring privacy and safety.
The user data is why other e-commerce applications will be built on CyberMiles.
Similar to ETH on Ethereum,
applications built on CyberMiles could use CMT to issue their own ICO.
The market size for e-commerce applications is over $1 trillion.
CyberMiles could support tens of thousands of transactions (TPS) per second
through a state-of-the-art Proof of Stake (PoS) consensus engine. In contract, Ethereum today only supports 10 TPS.
CyberMiles encourages effective participation. New tokens will be minted over time as the network grows. As holders of CMT tokens are crucial to the DPoS consensus,
they have the opportunity to receive new tokens.
As the CMT is optimized for e-commerce use, it is designed to facilitate decentralized settlement like Ripple (XRP). XRP settles transactions between big banks, while
CMT will settle transactions between e-commerce and peer-to-peer finance parties.
CMT will become the first cryptocurrency to be used by over 12 million US-based users.
The CyberMiles network will soon be several times larger than the Ethereum network.
To top it off CyberMiles will have its own currency (CMT) that will power the entire system. CMT is being developed to be a highly liquid currency and compatible with many applications, and can also be mined to incentivize participants in the ecosystem. Compared to typical crypto-currency startups, CyberMiles has 2 major differences: Firstly, we have a team that is highly experienced with marketplaces & e-commerce (with average of more than 12 years of experience at leading marketplace platforms), enabling us to better develop & execute on solutions for commercial applications.
Lets one forget one of their main supporters has grown to a very significant scale since its launch 3 years ago (5miles). Its 12 million users, along with millions of transactions per year across more than 20 major categories, can be used to spearhead the early adoption for CyberMiles.
I feel good recommeding this project and supporting it with my ETH, you should do your own research and give it a shot!
CyberMiles ("CM") is the blockchain technology being developed by 5xlab, a blockchain development laboratory. 5xlab is working closely with 5miles, a leading c2c marketplace operator with more than 12 million users in the US. 5miles is expected to be the first platform to utilize CyberMiles' blockchain protocol, and will also assist 5xlab to develop the technology. Over the last 3 years of leading innovation in online & local marketplaces, 5miles has accumulated the necessary technical and commercial know-how to tailor blockchain technology & smart-contracts for real-world applications. 5xlab seeks to use this expertise to develop CyberMiles, with focus on trust and compliance. This will enable it to be a mainstream blockchain technology for real-world businesses.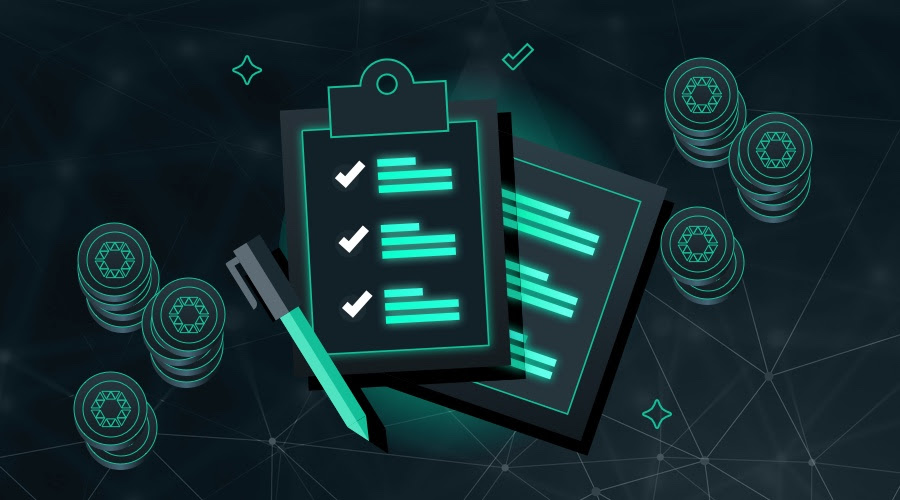 CYBERMILES BENEFITS
Platform Advantages
5miles consists of team members who have extensive experience from various internet companies, e-commerce platforms, and leading financial services companies from 5 countries. In the past three years, this team has applied their expertise to build a successful market, which has become one of the no. 1 in the US, and generate an annual transaction value of more than 3 billion USD.
Compared to most of the blockchain projects, 5xlab already has a solid foundation, with 3-year track records and 12 million users for its first blockchain application. Validated with funding of about 62 million USD from the top-level VC, and reinforced by its blockchain research over the past six months, the 5miles blockchain initiative has changed from "0" to "1". With 5xlab and CyberMiles development, we can realize our potential and evolve from "1" to "100" in our ability to break real business practitioners through innovation.
Clear Commercial Application
Together with 5miles, we have a clear ecosystem and are ready for us to apply smart contract modules for real market needs. With over 10 million users and millions of commercial transactions, 5miles provides a mature ecosystem for CyberMiles & its smart contract module to quickly expand and scale its market applications. Conversely, most blockchain projects develop their technology first, then look for applications, which are inefficient and full of uncertainty.
Collaboration & Open Development
In order to encourage further adoption of the mainstream, 5miles will create a CyberMiles contract market, in which the CyberMiles application module can be licensed or developed in conjunction with partner platforms and agencies. Our smart contract module will be tested in the 5miles ecosystem, but can also be applied to other platforms, and will also receive collaboration with relevant agencies to ensure scalability of our solutions.
Balancing Between Efficiency and Compatibility
Traditional blockchain prioritises decentralization and compatibility between networks, but often at the expense of efficiency, which limits the attractiveness and usefulness of the final application. In addition, a fully decentralized chain can be damaged if it accumulates too much low quality coding. CM will focus on commercial applications, with protocols to ensure a balance between vertical effectiveness and network compatibility, which limits the ability of low quality DApp to appear in our chain.
5miles Provides Ideal Ecosystem for Blockchain Development
Nearly all transactions and interactions on 5miles are point-to-point (between buyers and sellers), and most of our users are active buyers and sellers. In addition, 5miles has a market-by-market footprint, which creates a very active and dense user community in each of its core markets. Point-to-point transactions in an ideal community for a decentralized blockchain solution to provide greater market transparency & efficiency. Meanwhile, market footprints allowing scalable real-time A / B testing, giving CyberMiles an enormous development advantage.
ACHIEVEMENT
5miles received Series A funding from SIG of 5 million USD.
5miles app launched in the US.
5miles introduces user verification technology and fraud detection, which further strengthens its innovative market security features.
5miles past 11 million users, and became the top 10 shopping app in the US (data from Similar Web); and begin exploring the blockchain initiative.
5xlab was officially launched, focusing on the CyberMiles blockchain program; developing CyberMiles v0.1.
The 5miles application began receiving CMT to facilitate market transactions.
CM modules will be able to be used on other platforms to facilitate further adoption.
Testing of 5miles applications begins.
5miles received Series B funding of 17 million USD, led by IDG and Morningside.
The value of 5miles gross merchandise reaches 100 million USD; received funding of Series B-1 of 30 million USD from Blue Lake and Puhua.
5miles receives a subsequent funding of 10 million USD from the old investor (pending closing).
5xlab will explore the issuance of CyberMiles Token (CMT).
5xlab will launch v1.0 from CyberMiles version.
Accepted Currency: Ethereum
The Token Sale Price is: 1 ETH = 7,000 CMT
(The Token Contribution event will begin on November 21st, at 9:00 am PST.)